Hair Straightening
Hi folks, and welcome back to my beauty blog.
If you're anything like me getting up and getting ready in the morning isn't the easiest. To say I'm not a morning person is most definitely putting it lightly. And it doesn't matter how many coffees I have in the morning, or how early I wake up before leaving for work I'm always rushing out the door. Now one of the consequences of being this sleepy, and thus forgetful, in the morning is the burnt marks which are left behind when I accidently leave my hair straighteners turned on whilst I'm grabbing more caffeine to wake myself up. The turning point, and what made me realise I needed to do something about it, was when one day when I woke up and got ready to head out to work. I'd managed to shower, get dressed, dry my hair, do my make-up, and straighten my hair in perfect timing, a great morning or so I thought. I headed out of my house to jump on the train to work, feeling pretty good about myself. I'm about to step on to the train when I remembered I'd left my straighteners on, cue me frantically running home to unplug them. When I got home I saw not only had I left my straighteners on, but I had burnt my desk, melting plastic onto my straighteners. And I count myself lucky that was all. Running late to work I then spent the train ride working out what I need to do next. Buying a new hair straightener was of course my first port of call but then I also found these great heat proof hair straightening mats on www.for-sale.co.uk
Once the mat had arrived I have to say I felt rather stupid not having had bought one before. They're so convenient. And it even works perfectly for my curling tong to rest on as well, you don't even need to use the little metal stand on the curling iron to rest on, which has saved me plenty of burnt fingers! The size of the mats are great. I can be straightening my hair and then put it down on the mat and pick up my curling tong so I can use them simultaneously without having to switch one off and wait for it to cool down.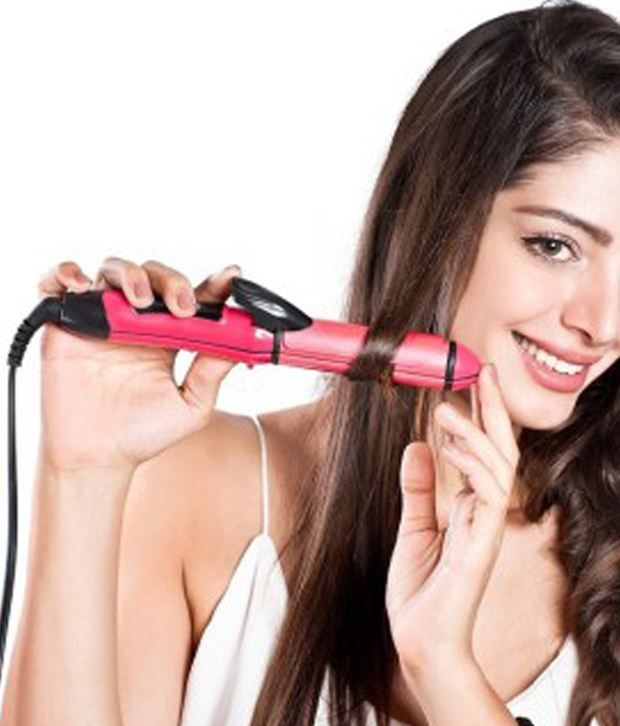 Now that I've shared one of my many embarrassing morning stories with you I thought today we could look at some great tips on how to straighten your hair like a pro, even when you're still feeling like a zombie! Oh, any by the way, I've just found a great site for beauty products of all kinds, check out http://www.ulta.com.
What to do and how to do it
The first thing is to make sure your hair is completely, completely dry. And I don't just mean dry to touch. The best way to achieve this is by washing your hair the night before. However sometimes that's just not possible, in which case you need to use a towel on your hair first, but be careful not to be to hard on your hair as this can cause breakages.
Comb through your hair and then rough dry it with a towel and then blow dry your hair using a hairdryer. If you're going down the hairdryer route you should use a heat protectant serum or spray, or if you have thicker hair an oil such as argon or my favourite, coconut oil. Next you need to make sure that you've turned your hair straightener on prior to using it. Not bothering to heat your hair straightener up to the required temperature can cause your hair to go static and you have to go back and forth over the same bits of hair.
The thicker your hair, the hotter you can go on your straightener. However, a sizzle or steaming sound means that you have either wet hair still or you have the temperature up to high. If this happens stop immediately and work out where your problem is to solve it. The next step depends on the type of style you're looking for. If you want smooth but not pin straight hair then you should divide your hair into larger section and go over each section slower, for pin straight hair use smaller sections but faster as there will be more direct heat. Once you've blow dried and straightened your hair use a hairbrush, rather than a comb, as when your hair is dry combing it can cause split ends and make your hair static. The next step is to add volume, because as we all know the bigger hair the better. The best way to add volume is using a volumising or texture product at your roots and to shake your head upside down. If you have finer hair the best way to add volume is using dry shampoo.
Hopefully some of these tips will help you when straightening your hair and please let me know if you have any similarly embarrassing stories like mine!
I hope you all enjoyed the post from my colleague about mens skincare, I know I did.
See you all later folks!